THE VICE ADMIRAL E. L. COCHRANE AWARD
Best Peer-Reviewed Paper Published by SNAME from Conferences, Symposia, "Featured Papers," Non Ship Production Papers of the Journal of Ship Production and Design, and Non Archival Papers Presented at the Annual Meeting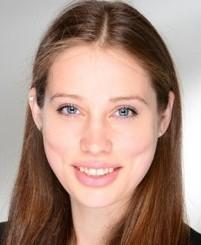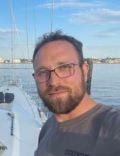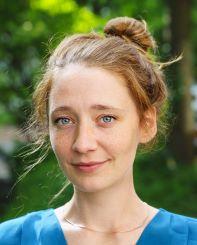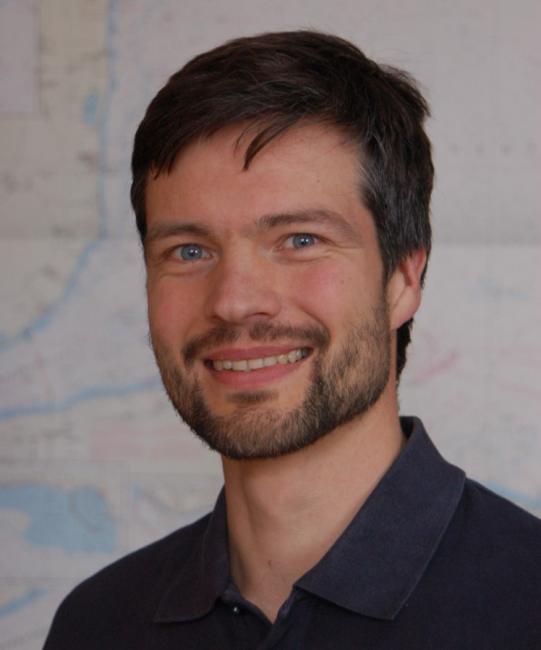 Johanna M. Daniel, Max G. Schuster, Gyde Andresen-Paulsen, Florian Holz, Kurt Wittekind, Sören Ehlers
for their paper
" Advanced Prediction Model for Underwater Noise Emissions of Ships"
Journal of Ship Production and Design, November 2022
Michele Francesco Melis, Heikki Hansen, Martin Fischer, Moustafa Abdel-Maksoud
for their paper
"Velocity Prediction Program for a Hydrofoiling Lake Racer"
Journal of Sailing Technology, 2022, Issue 01
Daniel P. Vieira, Rodrigo M. Amarante, Kam Y. Kang, Lariuss Zago,
Raul Dotta, Rodrigo S. Lavieri, Claudio M. Sampaio, Kazuo Nishimoto
for their paper
"FLNG Parametric Design: A Synthesis Modeling Approach"
Journal of Ship Production and Design, May 2022
About The Vice Admiral E. L. Cochrane Award

Cochrane Recipients
About The Vice Admiral E. L. Cochrane Award
The Vice Admiral E.L. Cochrane Award is presented to the author of Best Peer-Reviewed Paper Published by SNAME from Conferences, Symposia, "Featured Papers", Non Ship Production Papers of the Journal of Ship Production and Design, and Non Archival Papers Presented at the Annual Meeting.
It was instituted by the Executive Committee in 1961 to succeed The President's Award, which was first presented in 1946. Note that ship production papers are considered for the Elmer L. Hann Award and Archival Papers are considered for the American Bureau of Shipping - Captain Joseph H. Linnard Prize. The title of the award is "The Vice Admiral E. L. Cochrane Award." The award is a medallion suitably inscribed. Eligibility for the award need not be limited to membership in SNAME. In the case of co-authors, each receives an award.
The "Featured Papers" Committee will recommend to the Awards Committee one Cochrane Award nominee, and two Honorable Mention nominees for the Cochrane Award based on their evaluation of significance of the paper's subject, originality and technical quality. The nomination will require a majority vote of the Awards Committee. Announcement and notification of the award will be made upon approval by the Awards Committee. The award will be presented with suitable ceremonies at such time as the President of SNAME may arrange. The award may be bestowed annually. 
 
Cochrane Recipients
| | |
| --- | --- |
| 2023 | Johanna M. Daniel, Max G. Schuster, Gyde Andresen-Paulsen, Florian Holz, Kurt Wittekind, Sören Ehlers; "Advanced Prediction Model for Underwater Noise Emissions of Ships" |
| 2022 | Michael G. Morabito; "A Review of Hydrodynamic Design Methods for Seaplanes" |
| 2021 | Ø.Ø. Dalheim and S. Steen; "Added Resistance and Speed Loss of a Ship Found Using Onboard Monitoring Data" |
| 2020 | Vladimir Shigunov; "Assessment of Maneuverability in Waves" |
| 2019 | Babak Shabani, Jason Lavroff, Michael R. Davis, Damien S. Holloway, and Giles Thomas; "Slam Loads and Kinematics of Wave-Piercing Catamarans During Bow Entry Events in Head Seas" |
| 2018 | Dr. Florian Sprenger, Dr. Adolfo Marón, Dr. Guillaume Delefortrie, Thibaut Van Zwijnsvoorde, MSc, Prof. Dr.-Ing. Andres Cura Hochbaum, Antonio Lengwinat, and Prof. Dr.-Ing. Habil. Apostolos Papanikolaou; "Experimental Studies on Seakeeping and Maneuverability of Ships in Adverse Weather Conditions" |
| 2017 | Vincent Wickenheiser and Karl Stambaugh; "Fatigue Life Analysis of the US Coast Guard's 47 Motor Life Boat" |
| 2016 | Franz Von Bock Und Polach, Soren Ehlers, and Stein Ove Erikstad; "A Decision-based Design Approach for Ships Operating in Open Water and Ice" |
| 2015 | Dejan V. Radojčić, Michael G. Morabito, Aleksandar P. Simić, and Antonio B. Zgradić;  "Modeling with Regression Analysis and Artificial Neural Networks the Resistance and Trim of Series 50 Experiments with V-Bottom Motor Boats" |
| 2014 | Bruce Johnson, William Lasher, Matthew Erdman, Jan Miles, and Bill Curry; "Uncertainties in the Wind-Heel Analysis of Traditional Sailing Vessels: The Challenges it Presents for Forensic Analysis of Sailing Vessel Incidents" |
| 2013 | Bruce W. T. Quinton, Claude G. Daley, and Robert E. Gagnon; "Response of IACS URI Ship Structures to Real-time Full-scale Operational Ice Loads" |
| 2012 | Daniel Savitsky and Michael Morabito; "Origin and Characteristics of the Spray Patterns Generated by Planing Hulls" |
| 2011 | Tin-Wo Yang, Robert E. Sandstrom, Haipeng He, and Moses K. Minta; "On the Physics of Vapor/Liquid Interaction During Impact on Solids" |
| 2010 | Yasuhira Yamada;  "The Cost of Oil Spills from Tankers in Relation to Weight of Spilled Oil" |
| 2009 | Vadim Belensky, Jan Otto de Kat, and Naoya Umeda; "Toward Performance-Based Criteria for Intact Stability" |
| 2008 | Junbo Jia and Jonas W. Ringsberg; "Numerical and Experimental Investigation of Dynamics of Vehicle/Ship-Deck Interactions" |
| 2007 | Daniel Savitsky, Michael F. DeLorme, and Raju Datla; "Inclusion of Whisker Spray Drag in Performance Prediction Method for High-Speed Planing Hulls" |
| 2006 | Wilhelm Magelssen; "Operation of Ships in Cold Climates with Emphasis on Tankers and New Requirements" |
| 2005 | Alexander C. Landsburg, Roderick A. Barr, Larry L. Daggett, Wei-Yuan Hwang, Bent K. Jakobsen, Michael A. Morris, and Lou C. Vest; "Critical Needs for Ship Maneuverability: Lessons from the Houston Ship Channel Full-Scale Maneuvering Trials" |
| 2004 | Jeom Kee Paik, Jae Myung Lee, Joon Sung Hwang, and Young Il Park; "A Time-Dependent Corrosion Wastage Model for the Structures of Single- and Double-Hull Tankers and FSIS and FPSOS" |
| 2003 | William N. France, Mark Levadou, Thomas W. Treakel, J. Randolph Paulling, R. Keith Michel, and Colin Moore; "An Investigation of Head-Sea Parametric Rolling and Its Influence on Container Lashing Systems" |
| 2002 | Samson C. Stevens and Michael G.Parsons; "Effects of Motion at Sea on Crew Performance: A Survey" |
| 2001 | Duncan T. MacLane; "The Cogito Project: Design and Development of an International C-Class Catamaran and Her Successful Challenge to Regain the Little America's Cup" |
| 2000 | Frank Dvorak, Lawrence B. Elliot, Kenneth Fox, and Stanley C. Stumbo; "Hull Form Considerations in the Design of Low Wake Wash Catamarans" |
| 1999 | Michael Dyer; "Hazard and Risk in the New England Fishing Fleet" |
| 1998 | Roger H. Compton & Howard A. Chatterton, Jr.; "USS Constitution Preparations for Sail 200" |
| 1997 | Ou Kitamura; "Comparative Study on Collision Resistance of Side Structure" |
| 1996 | William H. Garzke, Jr., David K. Brown, Arthur D. Sandiford, John B. Woodward, and Peter K. Hsu; "The Titanic and Lusitania: A Final Forensic Analysis" |
| 1995 | David J. Witmer and Jack W. Lewis; "The BP Oil Tanker Structural Monitoring System" |
| 1994 | Henry T. Chen and Peter B. Lacey; "Improved Passage Planning Using Weather Forecasting, Maneuvering Guidance, and Instrumentation Feedback" |
| 1993 | John L. Allison; "Marine Waterjet Propulsion" |
| 1992 | Daniel T. Melitz, Eric J. Robertson, and Nicholas J. Davison; "Structural Performance Management of VLCCs-- An Owner's Approach" |
| 1991 | Donald L. Blount and Louis T. Codega; "Dynamic Stability of Planing Boats" |
| 1990 | Jay P. Carson and Barbara Lamb; "U.S. Commercial Shipbuilding in the 1990s: The Global Context" |
| 1989 | David S. Greeley and John H. Cross-Whiter; "Design and Hydrodynamic Performance of Sailboat Keels" |
| 1988 | G. Robert Lamb; "Some Guidance for Hull Form Selection for Swath Ships" |
| 1987 | Christopher Cressy, Martin Fritts, John Letcher, and Clay Oliver; "Hydro-Numeric Design of Winglet Keels for Stars & Stripes" |
| 1986 | V. Laskow, P. A. Spencer, and I. M. Bayly; "The MV Robert LeMeur Ice/Propeller Interaction Project: Full-Scale Data" |
| 1985 | Michael G. Parsons and Richard W. Harkins; "Investigation of Fuel Injection System Cavitation Problems on the MV James R. Barker, MV Mesabi Miner, and MV William J. De Lancey" |
| 1984 | Archibald C. Churcher, Alex Kolomojcev, and Geoff Hubbard; "Design of the Icebreaking Supply Ship Robert Lemeur" |
| 1983 | Watt D. Burton, Jr. ; "A Survey of Marine Steam Propulsion Plants for Commercial Ships in the 1980's" |
| 1982 | Robert D. Tagg; "Damage Survivability of Cargo Ships" |
| 1981 | Roy L. Harrington; "Rudder Torque Prediction" |
| 1980 | W. C. Cowles; "Practical Guide to the Design and Installation of Crude Oil Washing Systems" |
| 1979 | Thomas N. Sanderlin ,Stuart M. Williams, and Robert D. Jamieson; "Cable Ship Design" |
| 1978 | John R. Kane; "The Speed of the SS United States" |
| 1977 | Frank S. Chou; "A Minimization Scheme for. the Motions and Forces of an Ocean Platform in Random Seas" |
| 1976 | Alexander C. Landsburg and John M. Cruikshank; "Tanker Ballasting: How Light Can You Go?" |
| 1975 | Guy C. Volcy; "Reduction Gear Damages Related to External Influences" |
| 1974 | William H. Garzke, Jr., Ralph E. Johnson, and Alexander C. Landsburg; "Trim, Stability, and Loading Manuals: A Survey of Needs, Uses, and Improvements" |
| 1973 | John E. Ancarrow, Jr. and Roy L. Harrington; "Main Propulsion Shafting Eccentricity Considerations" |
| 1972 | Frederic A. Thoma; "An Updated Approach to Marine Gear Tooth Bending Strength" |
| 1971 | E. Scott Dillon; "Ship Design Aspects of Oil Pollution Abatement" |
| 1970 | John P. Breslin; "Theoretical and Experimental Techniques for Practical Estimation of Propeller-Induced Vibratory Forces" |
| 1969 | Thomas Lamb; "A Ship Design Procedure" |
| 1968 | D. C. Tolefson and Leonard Brand; "Introduction to Finite Element Methods of Structural Analysis" |
| 1967 | R. L. Harrington and W. S. Vorus; "Dynamic Shock Analysis of Shipboard Equipment" |
| 1966 | William J. Dorman; "Combination Bulk Carriers" |
| 1965 | Hugh Y. H. Yeh; "Series 64 Resistance Experiments on High-Speed Displacement Forms" |
| 1964 | Daniel Savitsky; "Hydrodynamic Design of Planing Hulls" |
| 1963 | Irving P. Vatz and Robert F. Williams, Jr.; "Development of Noise Control Specifications for the Woods Hole Oceanographic Research Vessel" |
| 1962 | E. Scott Dillon, Francis G. Ebel, and Andrew R. Goobeck; "Ship Design for Improved Cargo Handling" |
| 1961 | William E. Lehr, Jr. and Edwin L. Parker; "Considerations in the Design of Marine Propulsion Shaft Systems" |
| 1960 | Chester L. Long, John L. Stevens, Jr., and John T. Tompkins, Jr.; "Modern High-Speed Tankers" |
| 1959 | J. E. McGill; "The Design of Air Conditioning and Ventilating Systems for Nuclear Submarines" |
| 1958 | Louis L. Shook, Jr. and Chester L. Long; "Surface Cold Rolling of Marine Propeller Shafting" |
| 1957 | Harry Benford; "Engineering Economy in Tanker Design" |
| 1956 | Laurens Troost; "The Pitch Distribution of Wake-Adapted Marine Propellers" |
| 1955 | John McDougall and Daniel T. Mallett; "Comparative Ship Types for Handling General Cargo" |
| 1954 | Charles D. Roach; "Tugboat Design" |
| 1953 | Robert P. Giblon, William Elmer, Jr., and John F. Nace; "Machinery Design of the Barrett Class MSTS Transports" |
| 1952 | J. D. VanManen and Laurens Troost; "The Design of Ship Screws of Optimum Diameter for an Unequal Velocity Field" |
| 1951 | Mark L. Ireland, Jr., M. D. Wheeler, and L. E. Spencer; "Performance and Design of Machinery for the 26,800-Ton Esso Supertankers Built by the Newport News and Dry Dock Company" |
| 1950 | Arthur R. Gatewood; "Some Notes on Propeller Shaft Failures" |
| 1949 | Harold G. Acker; "Highlights of Welded Ship Research" |
| 1948 | C. Richard Waller; "Propulsion Gearing" |
| 1947 | Charles H. Johnson; "A Marine Gas-Turbine Installation" |
| 1947 | Ralph F. Symonds and Henry O. Trowbridge;  "Development of Beam Trawling in the North Atlantic" |
| 1946 | K. S. M. Davidson; "Notes on Seaworthiness with Special Reference to Bilge Keels"  |