Image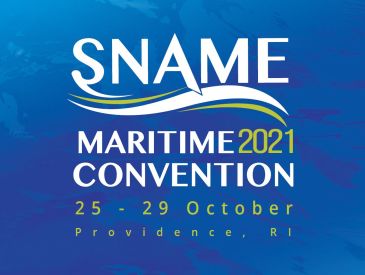 SNAME Maritime Convention (SMC) 2021
25 - 29 OCTOBER
The SMC 2021 Call for Content is now live!
Your input and ideas are needed for this premier event of the international community for maritime and ocean professionals. SNAME members and attendees come from all over the world and represent one or more of the seven Faces of SNAME. Together, they make up one of the strongest cross-functional organizations in the maritime community. Abstracts for SMC 2021 are invited and due 8 February 2021.
NEW DATES ANNOUNCED
16 - 19 AUGUST
The OTC 2021 Emerging Leaders Program is open for nominations.
The OTC Emerging Leaders are young professionals who are making key contributions to the offshore energy sector in their field of work, service to the industry, innovation, and focus on safety. Nominations will be accepted through Tuesday, 2 February 2021.