Image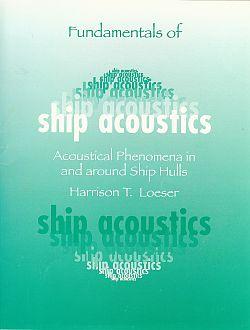 ISBN 978-0-939773-69-5 
225 pages  ♦  Soft Cover  ♦  1 lb
Fundamentals of Ship Acoustics: 
Acoustical Phenomena In and Around Ship Hulls
by Harrison T. Loeser (1999)
This handbook has the tools needed to meet the exacting acoustic standards that modern design, building, and operation of merchant ships, naval surface ships, and submarines require. Ship acoustics are discussed from the basic concepts to the sophisticated interaction of sound treatment with ship's structure. Descriptions are provided of interaction with hull arrays, beamforming, flow noise, transmission, and other phenomena. This handbook is useful as a primer for understanding the subject and as a sophisticated reference for acoustic design and problem solving.
List:  $40.00         Members:  $15.00         Student Members:  $10.00