THE ELMER A. SPERRY AWARD
Given in recognition of a distinguished engineering contribution, which through application proven in actual service has advanced the art of transportation, whether by land, sea, air, or space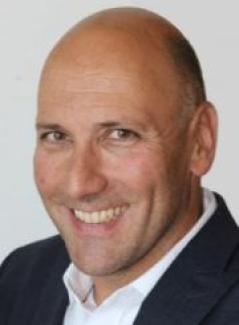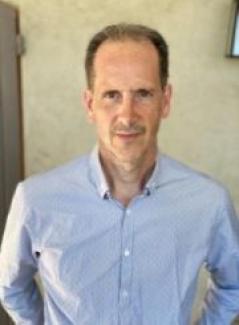 From left to right: Dominique Roddier, Christian A. Cermelli, and Alexia Aubault
In recognition of the development of WindFloat, a floating foundation for offshore wind turbines
Dominique Roddier is a Naval Architect consulting on a variety of ocean energy systems. For the last twelve years he served as Principle Power Chief Technology Officer, and Director. He is a co-inventor of the WindFloat. He obtained his doctorate in Naval Architecture from UC Berkeley, and after working in the offshore division of ExxonMobil's Upstream Research Company co-founded Marine Innovation & Technology. Dominique is an expert in the design of floating structures and has interests in synergies between various ocean related technologies. He is actively involved in ASME and the OOAE division, under which he founded the IOWTC conference on offshore wind. He is a Fellow member of SNAME, serves as associate editor of multiple journals, and has published and reviewed extensively. He also serves on multiple boards and / or advisory panels related to ocean resources, sustainability and related technologies. On his spare time, he is an avid sailor and enjoys swimming, skiing and biking actively.
Christian Cermelli's career spans over 30 years of Naval Architecture and Offshore Engineering projects, including all phases of development from feasibility studies to project execution. He has acquired a vast experience in the design of floaters, such as semi-submersible, spars, TLP and ship-shaped vessels. He is co-inventor of the WindFloat technology developed by Principle Power, where he served as Chief Naval Architect during 5 years. Co-founder of Marine Innovation & Technology in 2003, he worked as technical lead on innovative projects involving offshore structures for several industries including renewables, oil&gas, transport, aquaculture. Previously, he worked with Shell International in Houston as a senior research engineer in the Floating Systems division. He obtained a PhD in advanced hydrodynamics from UC Berkeley in 1995, and is a registered professional engineer.
Alexia Aubault is an offshore engineer, with a broad experience in all phases of design and execution of offshore projects. Until 2019, Alexia was VP of Engineering at Principle Power Inc, where she oversaw the hull design for the WindFloat. For her work on the WindFloat I prototype, spanning early phases of design, fabrication and operations and inspection, she was awarded the Offshore Young Engineer award in 2016. Before focusing on offshore wind, at Marine Innovation & Technology, Alexia worked on a variety of offshore floating projects, in the wave energy and oil & gas industries.  She is an active member of SNAME and OOAE and has taught courses on hydrodynamics and renewables at conferences worldwide. Alexia is a graduate of ENSTA ParisTech and obtained a Master of Science in Ocean Engineering at U.C. Berkeley.
About The Elmer A. Sperry Award

Sperry Recipients
About The Elmer A. Sperry Award
To commemorate the life and achievements of Elmer Ambrose Sperry, whose genius and perseverance contributed so much to so many types of transportation, the Elmer A. Sperry Award was established by his daughter, Helen (Mrs. Robert Brooke Lea), and his son, Elmer A. Sperry, Jr., in January 1955.
The donors of the Elmer A. Sperry Award have stated that its purpose is "to encourage progress in the engineering of transportation". The donors specified that the award recipient should be chosen by a Board of Award representing the four engineering societies in which Elmer A. Sperry was most active: the American Society of Mechanical Engineers; the American Institute of Electrical Engineers, which upon merger with the Institute of Radio Engineers in 1962, became known as the Institute of Electrical and Electronics Engineers; the Society of Automotive Engineers which was renamed to SAE International in 2016 and the Society of Naval Architects and Marine Engineers.

In 1960, the participating societies were augmented by the addition of the Institute of Aerospace Sciences which upon merger with the American Rocket Society in 1963, became the American Institute of Aeronautics and Astronautics. In 1990, the American Society of Civil Engineers became the sixth society to become a member of the Elmer A. Sperry Board of Award.

Important discoveries and engineering advances are often the work of a group, and the donors have further specified that the Elmer A. Sperry Award honor the distinguished contributions of groups as well as individuals.
Sperry Recipients
| | |
| --- | --- |
| 2020 | Dominique Roddier, Christian A. Cermelli, and Alexia Aubault |
| 2019 | G.A. Sandy Thomson |
| 2018 | Panama Canal Authority |
| 2016 | Harri Kulovaara |
| 2014 | Bruce Collipp, Arden J. "Doc" Laborde, and Alan C. McClure* |
| 2010 | Takuma Yamaguchi |
| 2004 | Josef Becker |
| 2002 | Raymond Pearlson |
| 1992 | Daniel K. Ludwig |
| 1991 | Malcolm Purcell McLean |
| 1989 | Harold E. Froehlich, Charles B. Momsen, Jr., and Allyn C. Vine |
| 1985 | Richard K. Quinn, Carlton E. Tripp*, and George H. Plude |
| 1979 | Leslie J. Clark |
| 1975 | Jerome L. Goldman*, Frank A. Nemec and James J. Henry and Citations to the naval architects and  marine engineers of Friede and Goldman, Inc. and Alfred W. Schwendtner |
| 1969 | Douglas C. MacMillan*, M. Nielsen, and Edward L. Teale, Jr.* |
| 1968 | Christopher S. Cockerell and Richard Stanton Jones |
| 1960 | Frederick Darcy Braddon and Citation to the Engineering Department of the Marine Division of the Sperry Gyroscope Company |
| 1955 | William Francis Gibbs and his Associates  |