Member Spotlight - Richard A. Mueller
Image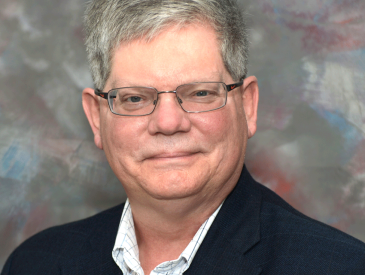 Richard A. Mueller is the President/CEO and founder of NETSCo., Inc. Naval Architects and Marine Engineers; and the President/CEO and co-founder of Choice Ballast Solutions, LLC.   
Mr. Mueller has been a leader in the maritime industry for more than four decades as a corporate executive, project manager, marine consultant and more.  His experience includes overall corporate engineering management, and project management as an owner's representative in oversight and hands-on positions.
He has served in numerous appointed and elected positions of SNAME in the 41 years that he has been a member. He has served multiple terms as Chair of the Great Lakes/Great Rivers Section, and has been a member of SNAME's Executive Committee and Council.  He is also a longstanding member of the United States Propeller Club, Port of Cleveland and the Port of Tampa.  Further, Mr. Mueller is also an elected Member of the American Bureau of Shipping; and serves on the ABS Great Lakes Members Committee.
Get to know Rich:
Q: How long have you been a member of SNAME?                     
A: I first started attending meetings with my new boss in May of 1979, only 3 or 4 weeks after I was hired, and I joined shortly thereafter.
Q: How has SNAME membership been of value to you in your career?
A: My first job working on the Section Executive Committee was on the Meetings Committee; I assisted the Chair at the registration table at the Sections meetings.  This gave me a first hand opportunity to get to meet people, as I handed out name tags, and registered walk-ins.  It turned out that many of these meeting attendees would end up being my clients; and now 40 years later, I'm in touch with many of them, still doing work with their firms.
Q: When did you know you wanted to pursue a job in the maritime field?    
A: My entry into the maritime field was different than most, in that my father, who sold marine engines and gensets for Caterpillar assisted me in getting my first real job when I needed one.  He was well connected in the marine industry through SNAME and Propeller Club, and it was one of his SNAME contacts that gave me my first job.
Q: What advice would you give to those entering the maritime field?    
A: Keep your eyes open to the possibilities.  Even with a specific degree or educational background, the skillsets that you used to obtain those may help you find a similar but different career path that could surprise you.  Many corporate executives have a technical background, but are able to use that to help them succeed on the business side.
Q: What are your hobbies?              
A: I love to travel, especially to Italy, Germany, and Austria; and spend time with my close family and friends.  COVID has put a real crimp in some of those activities, so I'm learning to do new things like read books, and taste test some new wines.  It's the silver lining in the cloud of doom that is 2020!
Q: What is your favorite book or movie or tv series?         
A: COVID has given us all the opportunity for way more screen time than we really need; but I've tried to use that time for quality shows, at least from my perspective.  I like crime dramas, so I've been watching Blue Bloods and Bosch.