Member Spotlight - Apostolos Papanikolaou
Image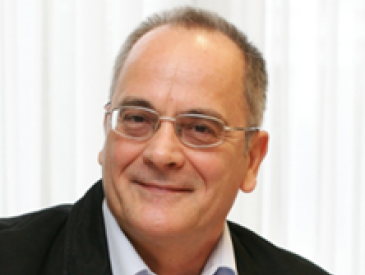 Prof. Dr. -Ing. Habil. Apostolos D. Papanikolaou is Emeritus Professor of the National Technical University of Athens (NTUA) and Visiting Professor of the University of Strathclyde. He studied Naval Architecture and Marine Engineering and received his Dipl.-Ing., Dr.-Ing. and Habilitation degrees at the Technical University of Berlin (TUB). He started his academic career at the Department of Ocean Engineering of the University of Hawaii at Manoa (UH) in 1981 as Vis. Professor and later on as Assoc. Professor. He joined NTUA in 1985 and was promoted to Full Professor of Ship Design and Numerical Ship Hydrodynamics in 1988. He was the founder of the Ship Design Laboratory of NTUA in 1989 and served as the Director until his retirement in 2016. He was repeatedly invited as Visiting Professor to a series of foreign universities, namely Osaka University and Osaka University Prefecture (Japan), Univ. of Hamburg (Germany), Tech. Univ. Berlin (Germany), Univ. of Hawaii (USA), Nanyang Technical University (Singapore) and Strathclyde Univ. (United Kingdom). He was Senior Scientific Advisor of the Hamburg Ship Model Basin (HSVA) in the period 2016-2020.
He headed more than 78 funded research projects and was author/co-author of over 683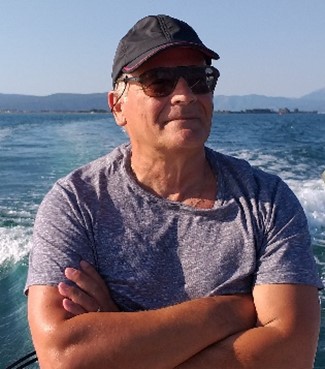 scientific publications and author/co-author/editor of a series of books dealing with the design and optimization of conventional and unconventional vessels, the hydrodynamics analysis of ships in calm water and in seaways, the logistics-based ship design, the stability and safety of ships and regulatory developments regarding maritime safety at IMO.  He received a series of prize awards and distinctions for his work, among them the Werner von Siemens Ring junior scientists award in 1981, the RINA/LR Safer Ship award in 1999, the Lloyds List 2009 Greek Shipping award on Technical Innovation, the Dr. K. Davidson medal/award of SNAME for outstanding achievement in ship research in 2010 and the 1st European Champions Award for Senior Researchers in Waterborne Transport in 2014 by the European Commission. He is a SNAME Fellow and former SNAME Regional Vice-President, Fellow of RINA (UK), STG (Germany) and Distinguished Foreign Fellow of JASNAOE (Japan).
Questions:
1) At what point in your career did you join SNAME?
Back in 1981, when I got my first appointment as Vis. Professor of Ocean Engineering at the University of Hawaii at Manoa (UH). 
2) How has SNAME membership been of value to you in your career?
Networking and meeting leading experts in my field through SNAME was of most important value in the early stages of my career. As a teacher of students and as a researcher, I much appreciated the value of SNAME books, the transactions of annual meetings, the JSR journal and T&R reports. Last, but not least, in later stages of my career, I much appreciated the recognition of my work by SNAME and my peers.
3.) When did you know you wanted to pursue a job in the maritime field?
I came accidentally to the maritime field, as I did not have somebody to advise me, what to do after school. For sure I love the sea and I had at that time a very fuzzy picture of Greek shipping. Coming from a poor family, I do not think that I had any other option, except to succeed in whatever I would have undertaken. There is, of course, no regret with my choice to go to the maritime field and I am very happy with the outcome.
4) What advice would you give to those entering the maritime field?
Be never satisfied with having studied and practiced the essentials at school/university (what is a MUST!) but read carefully the small-printed footnotes. Try always to get a good balance between the theoretical background and practice, while avoiding too much specialization and not neglecting the wider field.  Later, the success in your career will be determined by your additional capability on top of the essentials in the wider field. The more you get to know, the more you should realize that you know nothing (…Socrates). Be self-motivated, patient and tough; getting up back after a fall; never give up,  but strive for the best!
5) What do you do in your spare time?
I did a lot of sports in my younger age (track & field, soccer, swimming, hiking), which has a beneficial effect on me (and my work!) until today. I play chess and solve extreme sudokus daily on my computer. I love gardening, music, and movies.
6) What is your favorite book, movie or tv series?
Too many to mention them all, as they come from three different cultures and languages that I use daily, namely Greek, German and English; maybe from American writers John Steinbeck and Irvin Yalom; many movies with Tom Hanks, Jack Nicholson, Robin Williams, many others…
7) What is a fun fact about yourself?
Accidently, I found this on the internet, when googling for "fun fact"… Donald Trump, Olaf Scholz, Steffi Graf und Che Guevara all have their birthdays on the 14th of June, like me...what a mix-up?!