Feng Wen
Image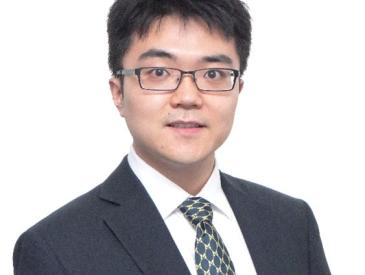 Feng Wen is a Senior Engineer in the ABS Technology Department and is the project lead of the ABS Machine-Learning-based Image Recognition Tool for Coating Assessment project. Feng achieved a master's degree from University of Michigan in 2014. He has a solid background in Naval Architecture and ship structures, and has been working on emerging inspection technologies like drones, ROVs and Artificial Intelligence (AI) related technologies for the past 3 years. Feng also served as Section Chair for SNAME Texas Section for the year 2019-2020.
Get to know Feng:
Q: How long have you been a member of SNAME?
A: 7 Years
Q: How has SNAME membership been of value to you in your career?
A: Joining the SNAME community is a great opportunity to meet people with different talents and backgrounds from the Industry. You can always find the information you need, and keep receiving good advice from other members. I really enjoy learning from various technical contents and sessions provided by SNAME, and making friends at different social events. Overall, SNAME is an excellent place for those who want to keep improving professional skills besides their daily work.
Q: When did you know you wanted to pursue a job in the maritime field?
A: When I was a kid I read a science book about technologies that might be applied in the maritime industry in the 21st Century. Some of them, such as offshore unmanned robotics and large offshore wind farms, have already become the reality. It is proud to be part of this process and looking forward to see more amazing things happening.
Q: What advice would you give to those entering the maritime field?
A: The world is changing rapidly now, so does the maritime industry. However, it also means there are plenty of opportunities out there. Always be openminded and get ready to accept new challenges.
Q: What are your hobbies?
A: Soccer, Watching Movies
Q:  What is your favorite book or movie or tv series?
A: The Lord of the Rings