Image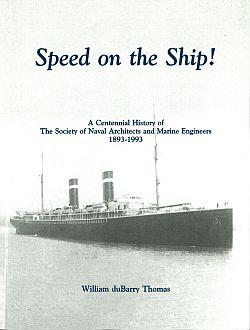 ISBN:  13 978-0-939773-13-8 
205 pages  ♦  Soft Cover  ♦  1.25 lbs
Speed on the Ship!
A Centennial History of the Society of Naval Architects and Marine Engineers 1893-1993
by William duBarry Thomas (1994)
Written on the occasion of SNAME's Centennial celebration, William duBarry Thomas tracks the history of SNAME with advancements in maritime technology from the Society's inception in 1893 to the title year of 1994.  A rich journey for any maritime enthusiast and a delight for any SNAME member.
List:  $60.00          Members:  $30.00          Student Members:  $25.00