Member Spotlight - Nate Meredith, PE
Image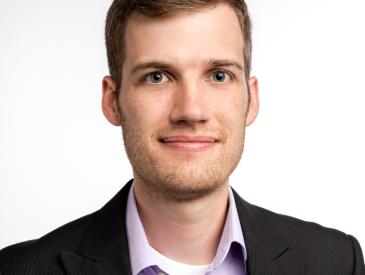 Nate Meredith graduated from the University of Michigan in 2015, with a master's degree in NAME. He is currently an engineer with GustoMSC | NOV, focusing on the overall basic design of offshore drilling and wind turbine installation jack-ups. He is a licensed Professional Engineer in the state of Texas. He has been actively involved with the SNAME Texas section, acting as both the technical chair and symposium chair of the SNAME Offshore Symposium.
Get to Know Nate:
Q: How long have you been a member of SNAME?
A: I have been a member of SNAME since 2012, originally with Quarterdeck at the University of Michigan and now an active member of the SNAME Texas Section.
Q: How has SNAME membership been of value to you in your career?
A: SNAME has allowed me a great networking community and an opportunity for industry involvement. Being on the planning committee for the SNAME Offshore Symposium gave me valuable experience in planning, and personal connections to the technical experts in the industry that I wouldn't have been able to make otherwise.
Q: When did you know you wanted to pursue a job in the maritime field?
A: My original plan was to get a mechanical engineering degree and work for the automotive industry. my freshman year at UofM I was at a major fair and discovered the field of NAME kind of by accident (Thanks Warren Noone!). I loved the concept of this "targeted" mechanical engineering and the small community and decided to declare NAME as soon as I was able.
Q: What advice you you give to those entering the maritime field?
A: Keep an open mind of what opportunities are available in the maritime field. Renewables, offshore energy storage, hydrogen conversion, deep sea mining, etc., are all growing sections that can use naval architects and marine engineers to lead the way. Also, join your local SNAME section! The industry is truly small and very supportive, many people I have met through the SNAME Texas Section I remain in contact with, and don't be afraid to get involved with technical content, planning committees etc. for extra experience.
Q: What are your hobbies?
Easy, traveling and visiting new countries and cities. I also enjoy running, biking and disc golfing.
Q: What is your favorite book or movie or TV series?
A: Any author that writes murder mysteries: Jeffery Deaver, John Grisham, James Patterson. TV shows: Pushing Daises, Castle, White Collar are all shows I enjoyed.