Katharine Plummer Zimmerman
Image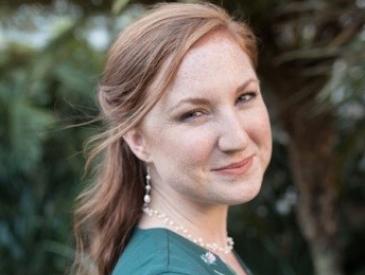 Katharine (Kate) Zimmerman graduated from Virginia Tech in 2014 with a Bachelor of Science in Ocean Engineering. Following graduation, she started her career at General Dynamics NASSCO in Initial Design & Naval Architecture working for a year with the structures team and three years with the hull performance team. Kate has since moved on to Project Engineering where she is the ESB Ship Design Manager aiding in design development and ship delivery.
Kate has been a member of SNAME since her time at Virginia Tech and has maintained a very active membership for those nine years. She has held positions with the Virginia Tech Student Section, the Student Steering Committee, and the SNAME Southwest Section. Kate has recently moved out of her latest position as Chair of the Southwest Section and looks forward to continuing to support the section as a Member-At-Large.
Get to Know Katie:
Q: How long have you been a member of SNAME?
A: 9 years
Q: How has SNAME membership been of value to you in your career?
A: SNAME has played a vital role in helping me understand the importance and expansiveness of the Maritime Industry and has provided invaluable networking opportunities. I have been able to meet so many people who have encouraged me in my career and taught me more than I ever could have learned on my own.
Q: When did you know you wanted to pursue a job in the maritime field?
A: Growing up as the daughter of a Navy Pilot who spent most of his career on Aircraft Carriers, ships have always played an important role in my life. My family was stationed in Virginia when I started looking at colleges and when I learned that Virginia Tech had a program that allowed me to play a role in the development of these ships, I knew that would be the path for me.
Q: What advice would you give to those entering the maritime field?
A: The maritime field is such a broad, but close-knit field. You can learn so much and take your career in nearly any direction you desire all through the contacts you make through the maritime industry and events like Section Meetings and SMC.
There is so much to learn and every new path can be a great and vastly different adventure.
Q: What are your hobbies?
A: I love music, running, baking, exploring the many San Diego Farmers Markets, and have recently found a new love for crocheting.
Q: What is your favorite book or movie or tv series?
A: Book – Harry Potter Series
TV Series – Parks & Recreation